Yvonne and I were headed south on I-85 in North Carolina. Our destination was a quick overnight outside Raleigh on the way to Florida. The sun was starting to set when Yvonne said – "Let's find some water to hike along and see the sunset." Sure.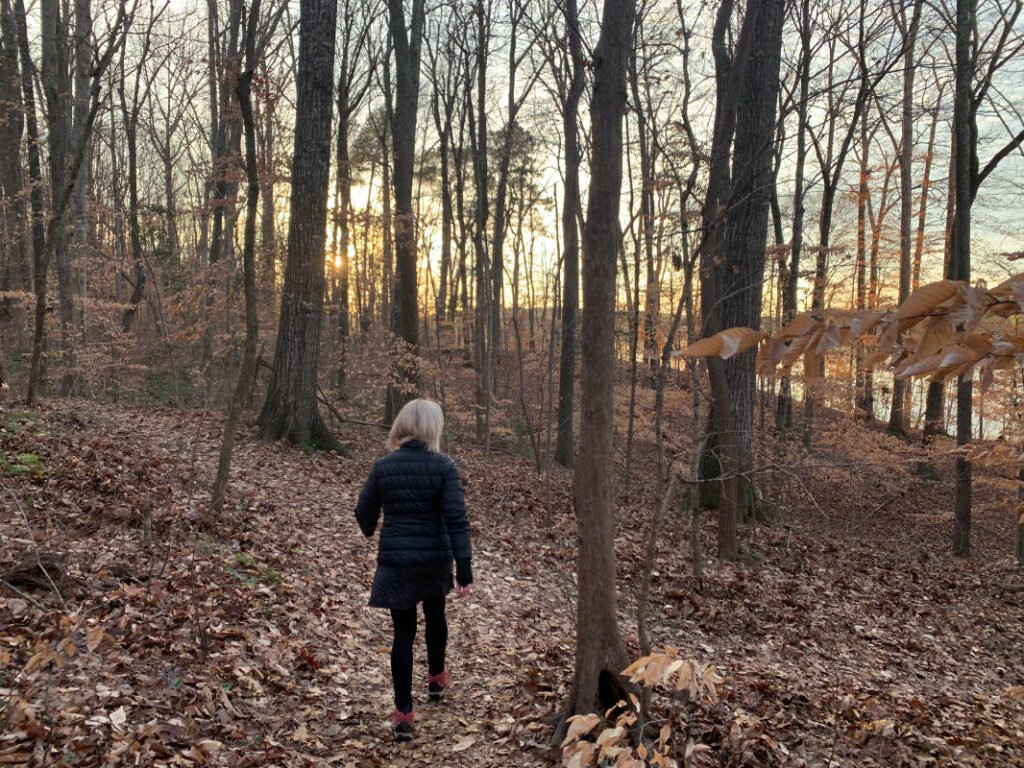 Patiently I replied, "I don't think there even is a body of water near Raleigh, but if you can find something, set the GPS." Well there was, and she did.
I'm not at ease with "new." I want to know what I'm tackling, where I'm going. Give me a map, Google, a visitor center, someone to give me advice, and then some time to make an informed decision. Not Yvonne. Go now, ask later. So as we crossed a bridge, spotted a path into the woods, and space on the side of the road to park, it was pull over and let's go!
Admittedly, I was a little chafed at first. We had gone out of our way and wouldn't make my Maps app arrival time for our destination. And….??? This was the first day of a multiple week vacation with goals to disengage, rest and be restored. But how do I shut off my clock – that nagging "have to" entrenched in the back of my brain? Maybe flip a switch?
I pondered, as we crunched over January leaves in temperatures already 20 degrees higher than what we left behind, how many things I have been privileged to taste and enjoy in life because my partner has an uncanny ability to stop and start. "Let's go here." "Let's try this." "Why don't we…?"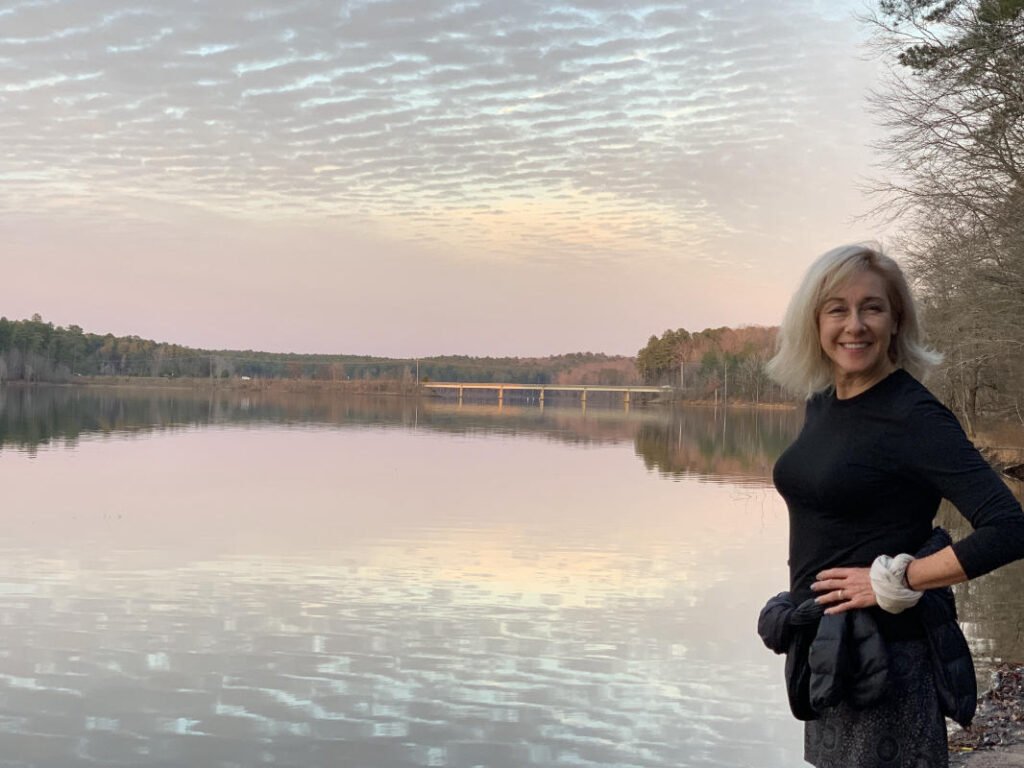 The setting sun showed off a display of light and color that the placid water we walked near was all too eager to imitate. The show seemed almost exclusively for us – at least there did not seem many who were taking the time to receive the peaceful bathing of a day putting itself to sleep, the stillness of the moment as sun and moon exchanged places as guardians of the sky.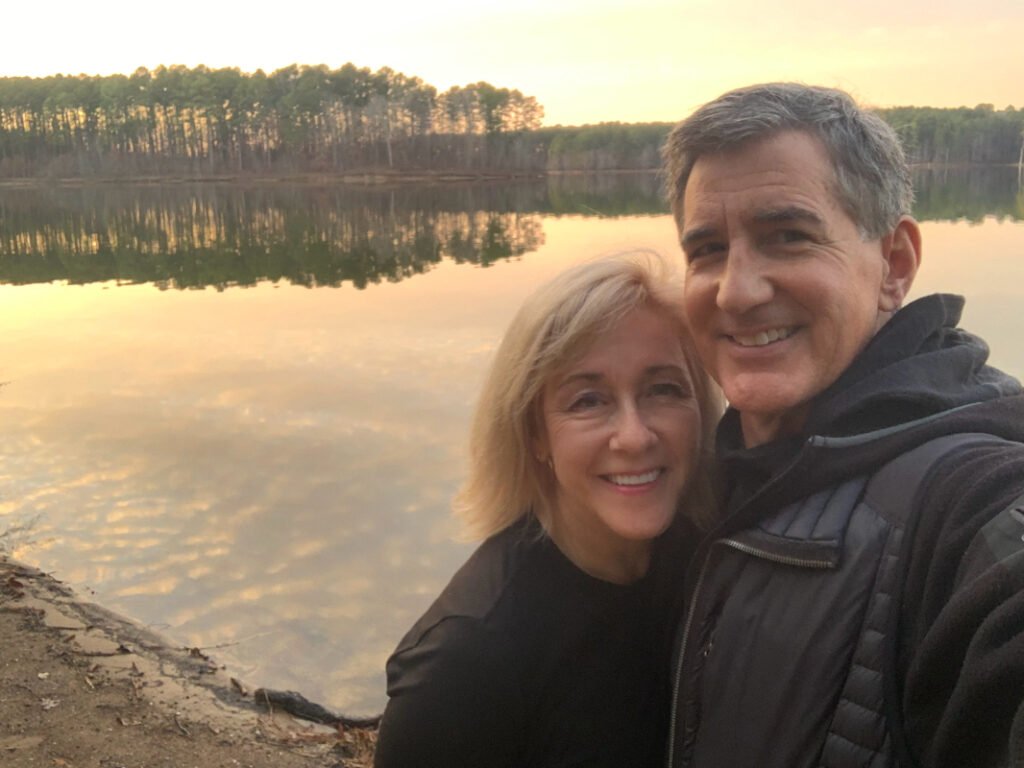 The two mile walk was all of 42 minutes. Yes, I reached my 'destination' over an hour later than planned… but three weeks later, that quiet evening walk alone with my traveling friend, where nature seemed to stop and give us a show, is the event I most vividly remember. And I would have missed it entirely, had I not been willing to take time to pause.
[January 5, 2022. Falls Lake Sunset Hike, Falls Lake State Recreation Area, Wake Forest, North Carolina]