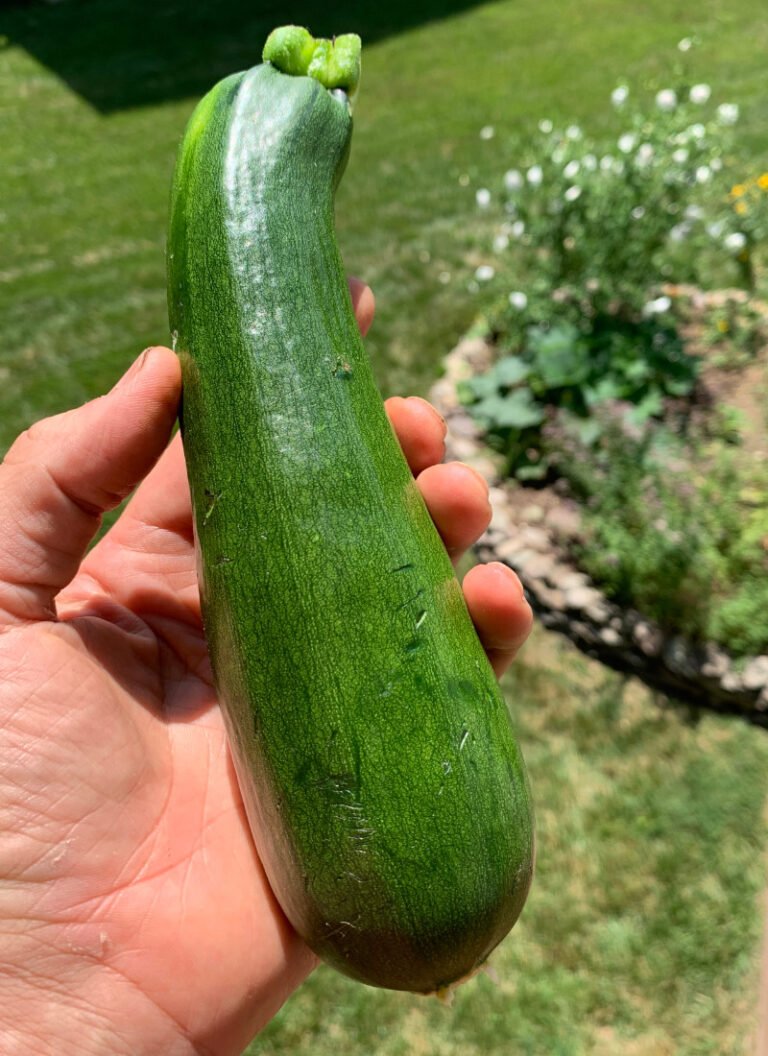 Some years ago our family was going to a Civil War battle re-enactment in Gettysburg. Our teens invited a friend, Mike, and we told him to make sure he brought his own lunch. Driving to the event, not seeing any bag, we asked Mike, "Did you bring a lunch?" "Sure!" he said, as he pulled a large cucumber out of his pocket.
I couldn't help but think of that humorous moment when I harvested a decent size zucchini recently. "Could this be dinner?"
My focus is usually on growing the produce. Yvonne's challenge is to figure out what to do with it. And she often amazes me.
One zucchini, a spiralizer, a few cherry tomatoes, along with feta cheese and homemade pesto and dinner was ready! Quick, easy, and pretty good.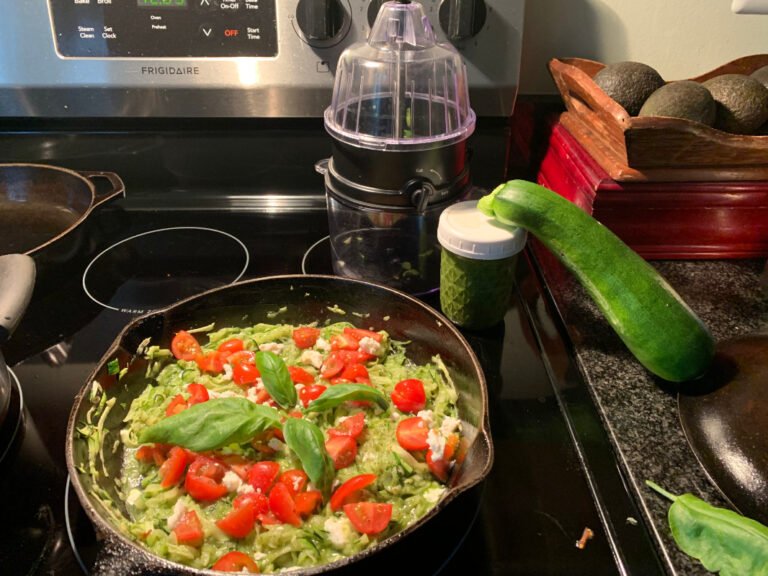 We took that experience and tweaked it:
We learned the spiralized zucchini noodles need to be drained a good 20 minutes, or they'll be mushy.
Yvonne makes roasted tomatoes which accent many meals. They worked perfect with the zucchini.
Halve 30-40 cherry tomatoes in a baking dish.
Toss with olive oil, balsamic vinegar, minced garlic, chopped basil, shredded Parmesan, salt and pepper.
Roast at 400 degrees for 10-20 minutes.
You can fin the recipe here.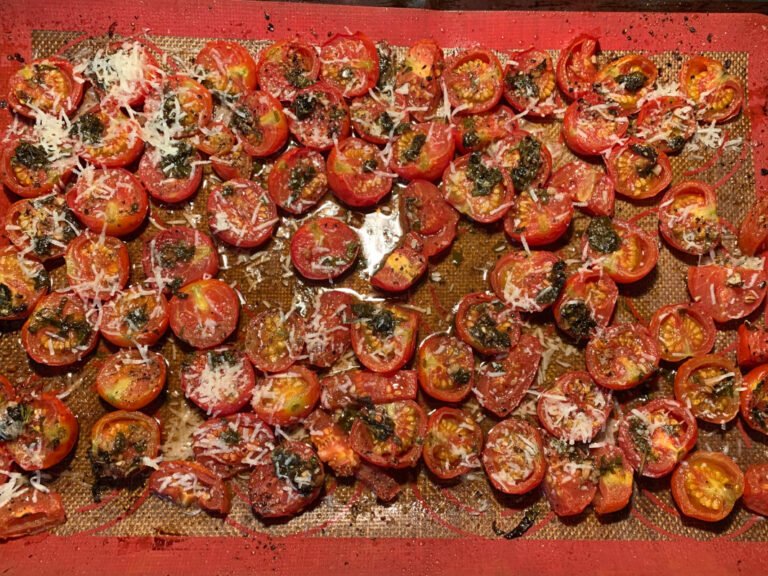 Want more protein? Try wild caught Alaskan salmon on the grill. (They come frozen in individual pouches at Costco.)

Thaw to room temperature.
Heat the grill between medium and medium-high.
Spray the flesh side with olive oil and generously salt and pepper.
Lay it on the grill for about five minutes. (The white fat oozing out the side is a good sign.)

While it's grilling, spray the skin side and generously salt and pepper that side.

Flip the fillet and cook only three more minutes.
Ready!
[
Note
: a key to great salmon is timing. Just 1-2 minutes too long or too short will result in the salmon being dry or undercooked. Work with it.]
The learning? Similar to the European story, Stone Soup, what started as: "Could this zucchini be dinner?" readily evolved into a gourmet meal with minimal effort. Mike would have approved.