Airbnb has been a gift to the American traveler. Like so many things that are entrepreneurial and capitalistic, they are expressions of the best and sometimes the worst of us. My wife and I have tripped on a few 'sketchy' places in our travels, but overwhelmingly more where the individuality, creativity and exceptionalism of the 'average' citizen simply amazes.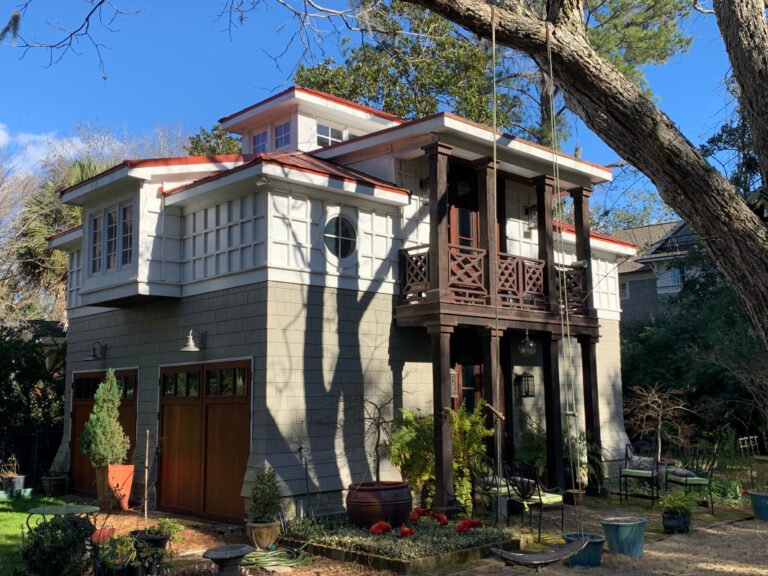 One such place we came across just last week. We were headed down the east coast, visiting family on the way, and needed a place for the night. While I drove, Yvonne perused the Airbnb website. This search took longer than most, but she eventually came across a place outside Charleston, SC that seemed idyllic. It required a two night minimum, but seemed exceptional enough that we were willing to change our travel plans.
I reflected that we have five categories that are key to a great Airbnb experience, and this place had them all:
A Story
Tasteful Decor/Creative Expression
Location/Surroundings
The "Key" Stuff
An Attention to Detail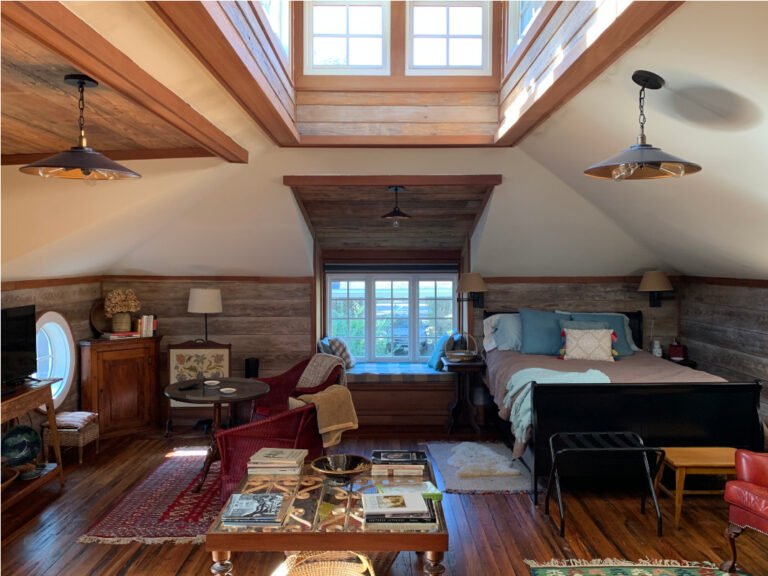 A Story:
Bill had to tear down his 1930 garage and was planning to build a small space for the grandchildren, which then morphed into this project. Saving the original wood from the floor, walls and ceiling, they erected this second floor hideaway using much of the preserved material. Having to work within the confines of community height restrictions meant limitations to the ceiling height, improvising with angles for the roof. As they share on their site, the name of their getaway came from their architect who said: "This is NOT a garage; it's a Garden Folly!"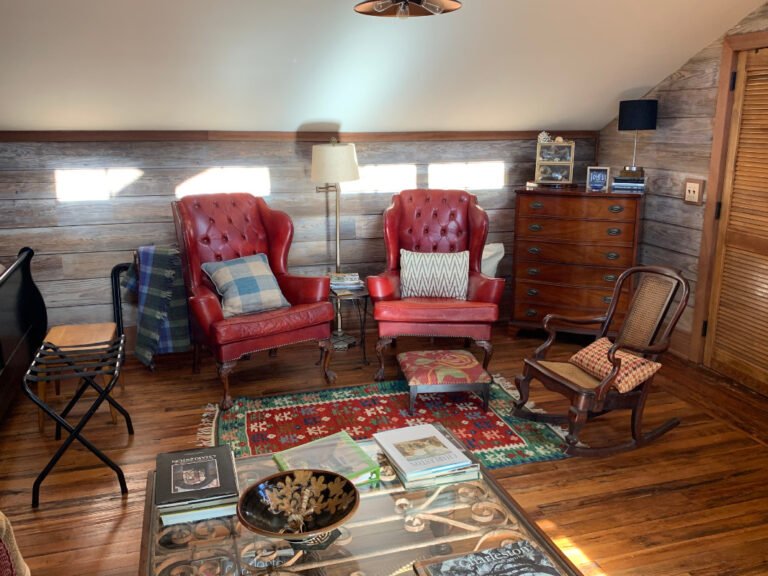 Location/Surroundings
Sally and Bill's place is only 10 minutes from downtown historic Charleston, the wealthiest city per capita in the country pre-Civil War. After the Civil War Charleston faced a new crisis every 20 years from Boll Weevils to an earthquake to the depression that has kept prosperity at bay. That has only reversed in the past 20 years making Charleston a "go to" destination for history, charm, culture and beauty.
Not depending on Charleston, Sally and Bill have designed their own private oasis in their backyard, which is the setting for this Garden Folly treehouse. We visited in the frigid month of January and the garden was impressive. I can only imagine the other seasons.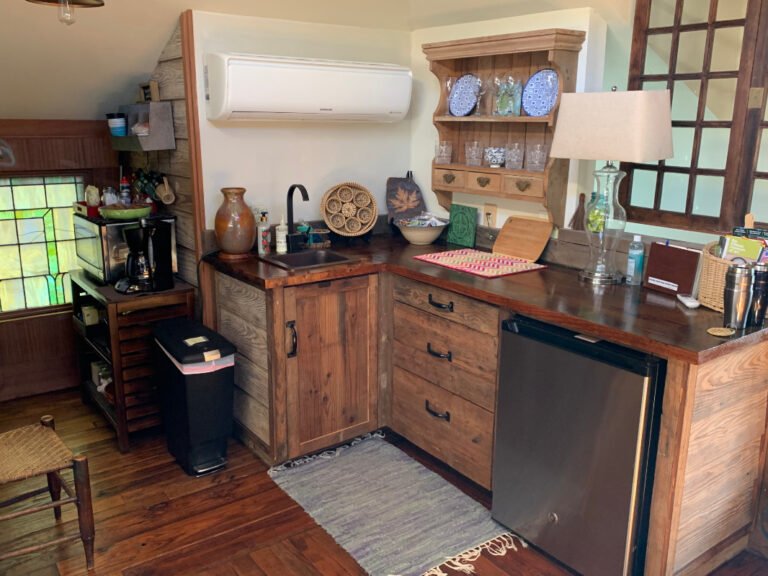 The Key Stuff
A place MUST have a good bed, and this one is great. We like a separate dwelling and the privacy that comes with it. Although our preference is a stove for our own cooking, Sally and Bill worked in a compact kitchenette which covered most of our needs. Amenities – they are tucked into the most interesting corners and hideaways, so one has the luxury of many helpful extras without the appearance of chaos and clutter. That was impressive.
Attention to Detail
I have often wondered if Air B&B hosts are given a tutorial on what to make sure is present in their dwelling. If so, I think Sally took this to the next level, whether through personal taste or specific training. Art work, natural flourishes, books on the area, lotions, coffees, teas, etc, are found everywhere you turn. One can spend part of their stay just enjoying all the details Sally and Bill arranged to make their guests stay exceptional.
So here is a toast, not just to Sally and Bill, but to individual gifting and talent unleashed at every level of industry, education, culture and society. When and where that occurs, life is more of a garden and less of a folly.